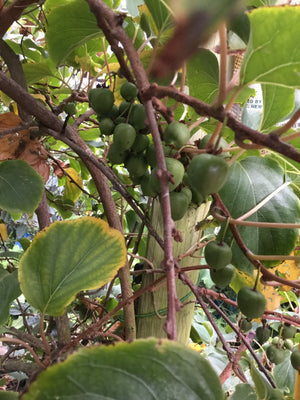 Introducing Cocktail Kiwifruit - aka Kiwiberry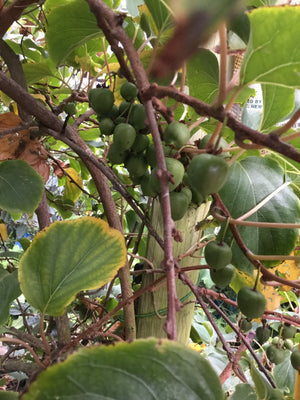 We have this wee treasure growing in the garden just outside the kitchen window, facing north. We have a male and a female plant, with four fruiting leaders on the female vine. The species is apparently a pest plant in Northern America and Canada, so i figure it should do okay at our place!
The fruit is small (about the size of your thumbnail), smooth skinned, and intensely flavoured - I read a description once that said "as if these kiwifruit were designed by Haribo (German gummibear makers)".
Kiwiberry is just one of the many weird and wonderful fruits we're growing at our place. They'll be included in boxes sometimes if you're keen to try something new.