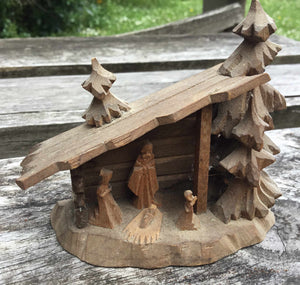 Recipes for Christmas Boxes - delivery 23rd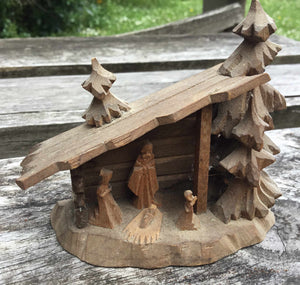 There are extra recipe options for Christmas Boxes to make sure there are enough vegan, dairy and gluten free options. Please choose three from the options below.
I called this one Eatloaf - it's stacked with flavour (loads of fresh herbs), nuts (walnuts, cashews)  but it does have cheese so not vegan or Dairy free. It is vegetarian and Gluten free.
This Eggplant and pomegranate salad looks very festive, tastes delicious. It has eggplant, pomegranate, parsley, spinach and toasted nuts (cashew - or pine nut for cashew allergy sufferers!). This one is Vegan, GF and DF
This Savoury Tarte Tatin is quite impressive, absolutely delicious. Interspersed wedges of red onion and apple, a light parmesan infused pastry, traditional Tarte Tatin method... is very good. This one is neither Gluten nor Dairy free, but is vegetarian. 
Another round thing - this time it's rolled, which is another recurring theme as you'll see. This is a Roast vegetable Strudel made with filo pastry, and a glorious caramelised mix of roasted summer veg - capsicum, eggplant, red onion and courgette. There is Feta in the mix but that could be excluded to make this Dairy Free as well as Vegetarian.
Light summer veg in holiday colours ... roasted Broccoli and hazelnut salad has tomato and courgette, red onion and radishes, spring onion, avocado, cubes of grainy bread optional (as well as the broccoli and hazelnuts of course). This one is Vegan, DF and GF
You can roast up whatever veg you have on hand and it's a great way to use a handful of this and that - a leftover chunk of eggplant or half a courgette, that last chunk of capsicum, some cold potatoes - this Gado Gado sauce ties it all together in an easy and very tasty meal - the sauce has tomato, peanut butter, ginger and chilli, and garlic. So Roast Veg with Gado Gado sauce is vegan, DF and GF.
Porchetta was surprisingly straightforward to make.  My rookie error was not getting a long enough slab of belly pork to wrap around the chunk of loin pork...in between those two pieces is a layer of bulb fennel diced and sauted with fennel seed, rosemary garlic and salt. You create the roll then leave it to sit in the fridge overnight or for a couple of hours - as long as you can (but don't stress!) then start it in a hot oven, and later lower the temperature for a slow cook - about 3 hours cooking time total.  Then rest it for at least half an hour before cutting. This one is Dairy and Gluten free.
I like this Baked Salmon recipe because it's so flexible. If you have a pile of people to feed you could prepare a whole side of salmon but if there's just you  a single piece will look and taste just as good! There's garlic on the fish, and a melted butter sauce with loads of herbs (thyme, rosemary, oregano) and a squeeze of lemon, then into the oven. The broccoli roasts up nicely, with the salmon juices infusing the veg as well. This one is Gluten free only. (could easily be dairy free by replacing the butter with olive oil)