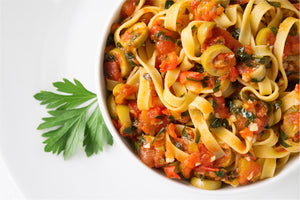 Great food to eat at home - August with a chance of more lockdown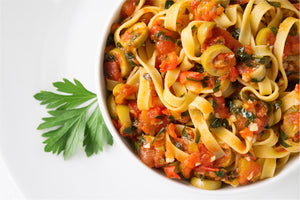 First up is a vegetarian version of pasta puttanesca - no anchovies but plenty of flavour from the olives, capers, garlic, oregano and celery. Of course if you're not vegetarian you could add the small salty fish for even more punch...
These crispy pockety things are great! Turkish flatbreads called gozleme, they're filled with greens (probably rocket I think, this week...) and feta. But you could fill them with other tasty things also... The flatbreads are rolled out very thin in long rectangles, then folded over the filling and flattened to get any air pockets out before being cooked.
A very long time ago we ran a veg co-op in the student district and sometimes, when there were veg that might not have so much street appeal, I would make up recipes for them... sounds familiar. Anyway, I remember making a curried swede soup and it was pretty good! So today I re-invented it. Don't know if this is the same or not, but this one also is pretty good! Would recommend grating  fresh nutmeg across the top to add another subtlety to the flavour profile. This has coconut milk in it - I found little packets of powdered coconut milk and I'm a fan...
Smoky chicken strips with tortilla, slaw, mashed avocado... Mmmm. I've been watching a lot of taco on my small screen lately, and this may have influenced this week's choices. Making your own tortilla is very easy and quite satisfying, but you don't have to of course.
Meat on a stick! Lamb Kofta to be precise... served with a tabouleh made with chunks of dried apricot and walnut... mmm!
So you can enjoy Italy, Turkey, Southland, southern USA, and North Africa - all without leaving your bubble! Keep safe...