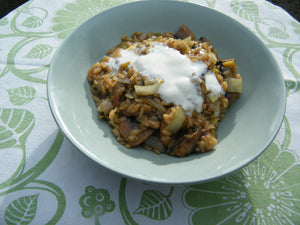 Recipes for the week June 6th onwards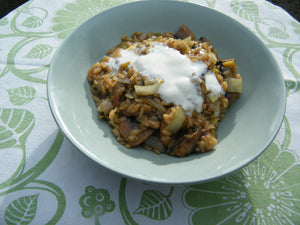 Starting with the vegetarian options - 
Leek, mushroom and lemon risotto. This makes use of great ingredients from our growers/suppliers, and the lemon gives a really good zingy finish to an otherwise wintery creamy risotto. 
Kumara, quinoa and hazelnut salad. No photo as yet, but it will be on its way...
Cubes of caramelised kumara, with quinoa, chopped tomato and toasted hazelnuts. Great balance, fresh fresh flavours. Yum.
Broccoli with poulette sauce and fresh pasta - fresh pasta courtesy of Artisan Pantry, broccoli from Oamaru Organics, lemons from Pauline the Citrus lady and eggs from Agreeable Nature. Collaboration!
This one is definitely winter comfort food: Bacon and corn chowder. Gluten free, can be dairy free, with tender chunks of chicken in there as well. Mmmm
Lasanga with beef, tomato, silverbeet... and using slabs of cauliflower instead of pasta! Sneaky vegetables...