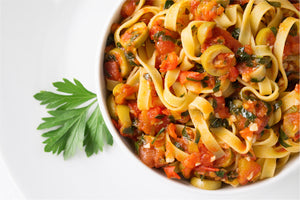 Recipes for the week starting 1st of August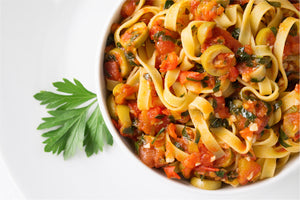 The pasta putanesca will feature Casarecce pasta made in Kaikorai Valley by Artisan Pantry... always a good time! It has loads of big flavours -tomato, olives, capers, garlic (anchovies optional), oregano and eggs. 
This Cauliflower and Broccoli bake also has pumpkin, so you can eat all of your colours in one plate. It's very comforting food, quick and straightforward to make...
This is a lentil and kale soup. It doesn't SOUND very good but trust me, it really is... We could give it a more interesting name perhaps...? Suggestions?
This is a Fish Bake with a leek and mushroom lemony sauce to bake it in. Mmmm. 
and the last one doesn't have a photo yet, but will have tomorrow. It's a slow-cooked Beef cheek Bourgignon - mushrooms, red wine, bay leaf and meltingly tender beef. Definitely a winner.