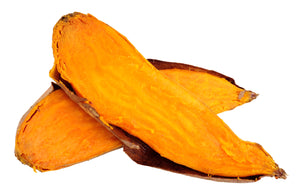 Recipes for the week starting 26th September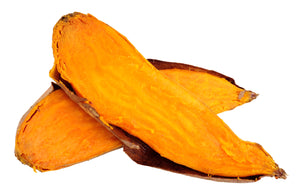 First recipe for the week is jacket baked kumara, stuffed with cottage cheese and a fresh veg medley/salsa: Corn, spring onion, capsicum, avocado and lime feature...
Second is a leek and pumpkin gratin, with a crispy topping of chunky breadcrumbs and pumpkin seeds. Got a bit distracted with good conversation in the test kitchen so it's a little overdone...
Third is a warm Curried Chickpea Salad - chickpeas, spices, currants... it's a definite Middle eastern vibe and very satisfying. Some people don't like dried fruit in non-dessert/baking dishes but this is worth a crack!
This is salmon baked with tarragon oil... I've chosen it because our French tarragon is growing madly with loads of fresh young leaves, full of flavour! Want to make the most of it. This is a very simple dish but quite elegant: a bed of chopped celery, a chunk of salmon, smeared with tarragon-loaded olive oil and baked in the oven. The flavours are very good.
and finally peppered pork loin with an apple slaw. This is very quick to make and well balanced, tasty, fresh... Yum.