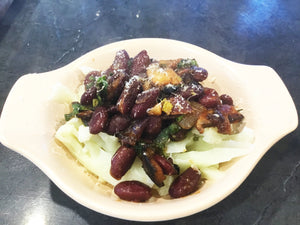 Satisfying food for cold days... recipes for the start of July...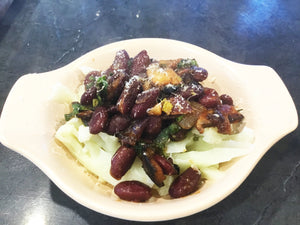 Tested this one this afternoon ... the cauliflower works really well as a pasta substitute, and the bean and mushroom mix  - slight tang from the white wine vinegar, nice depth of flavour from the tomato paste - works really well! You could top it with grated cheese, sour cream, or cashew cream if dairy is not your thing. Beans and mushrooms with Cauliflower pasta
This is a Vegetable Chowder -  has carrots, celery and onion as the base then layered up with broccoli, cauliflower, capsicum, and the surprise ingredient Granny Smith apple! It's finished off with a pinch of dried wakame seaweed. Very good...
This is a Vegetable and lentil curry - full of flavour and very satisfying, warming but not too rich...Has kumara, brown lentils, ginger, yellow curry paste (aromatic rather than hot) our old friends cauliflower and broccoli, coriander...peas optional!
Even the meat recipes have cauliflower this week!! This lasagna uses slices of cauliflower instead of the pasta sheets, to make a lighter version... cauliflower is loaded with vitamin K, handy for blood clotting. (True story). The white sauce is enriched with cottage cheese or sour cream, and the meat sauce has secret vegetables...
Baked Lamb kibbeh - photo to come tomorrow sorry! This is a mix of lamb mince and fine burghul, spices and walnuts. You can form it into patties and fry it, or mark it into squares in a baking dish and bake it...
While you're doing that you could roast up some vegetables to go with ... maybe make a carrot cake for dessert since you already have the oven on...(and a little pot of custard...) Winter's not so bad!